WHO ARE WE?
Backpackers bay is the result of travelers shared experiences wich, we hope, will help You to plan your next adventure with tips and suggestions.
We seek to be a practical and quick guide, with fundamental and useful information for those who are traveling or planning a trip.
You cal also become an author, share your travels around the world and help other travelers with your tips and advice.
Siga-nos nas redes sociais
Wich will be Your next adventure?
Our job is to share with You our lives best experiences!
The Mozambican capital, bathed by the Indian, is a city that mixes the frenzy of the great metropolises, magnificent landscapes and the joy of a welcoming people. Having varied points of interest, we will suggest the best things to do in Maputo, which you can not fail to see and visit.
Koh Lanta top beaches are  undoubtedly some of the best in Thailand. Despite the subjectivity related to natural beauty, the beaches of this island [...]
Koh Lanta Old Town is a singular village that is worth a visit during your stay in Koh Lanta. Ideally, you should visit it [...]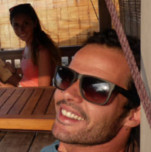 " The most striking thing in Thailand was the people. With such a distant culture and, often, life condition far from ideal, every day they make statment, deciding to embrace life with a smile."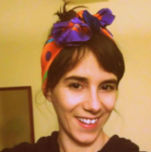 "Twenty years from now you will be more disappointed by the things you didn't do than by the ones you did do. So throw off the bowlines, sail away from the safe harbor. Catch the trade winds in your sails. Explore. Dream. Discover."
We decided to start our blog with Thailand because it is one of the popular destinations amongst backpackers. With time we will add many other destinations to this space.