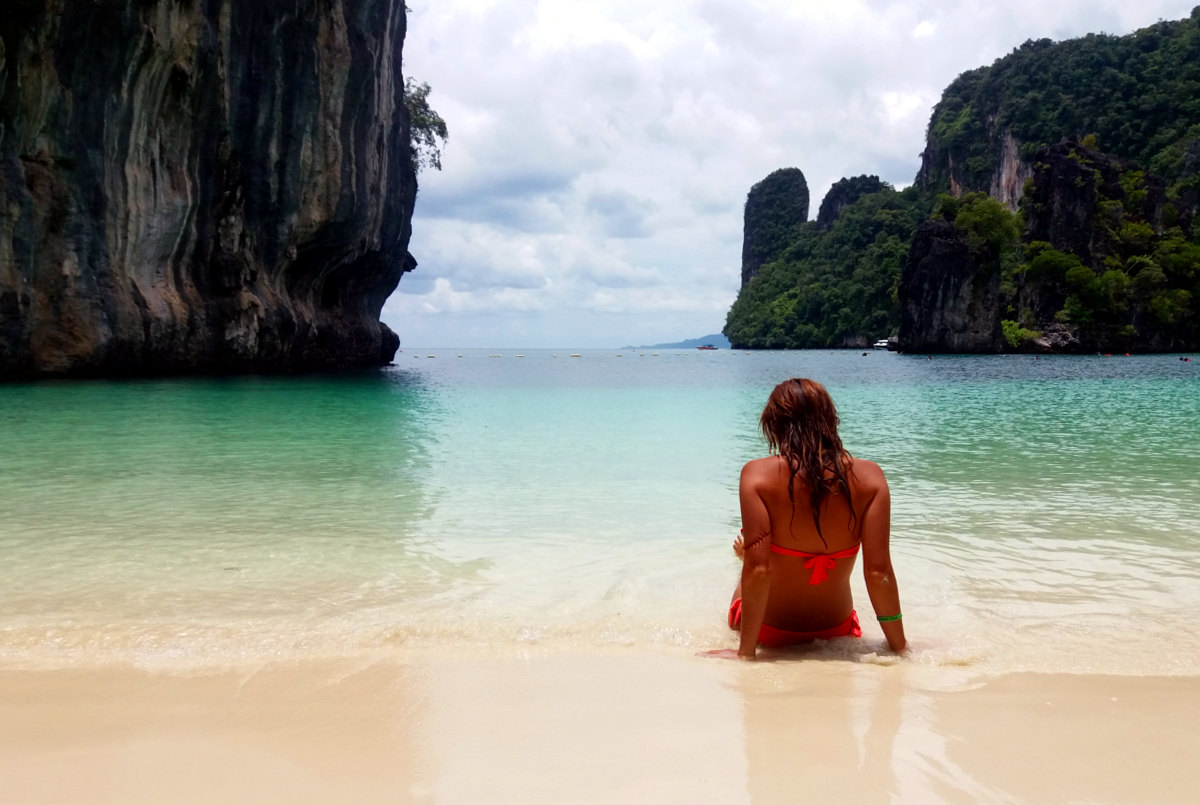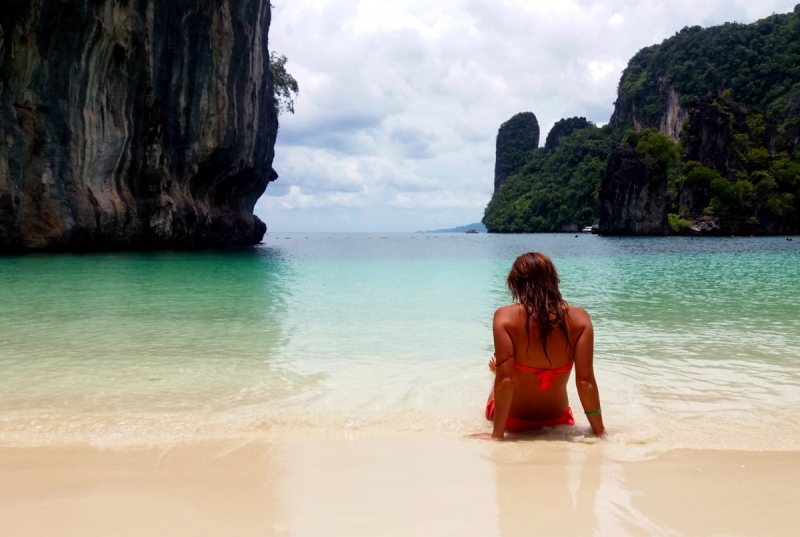 "I visited Thailand twice, in 2011 and 2017. The first trip I took, for a month, had a  impact hard to describe.
What struck me most were not the beautiful beaches or the magnificent temples, scattered everywhere. Most remarkable was the people. A people that, with a culture so distant from our own and often living conditions far from ideal, takes on a position of strength every day, deciding to embrace life with a smile.
This country is still to this day my destination of choice. Nevertheless, as for any  other country we think preparation will mean a huge diferece on any trip, so we prepared this article on Thailand travel tips to help you in that sense. "
Follow us on social Media
Thailand travel tips, on destinations

:
       We think that dome of the most important Thailand travel tips are related with the cultural differences. There are some social conventions distinct from Western culture, as well as a few other things that you should keep in mind.
        Here are some travel tips:
R

espect the monarchy.

In Thailand, royalty has an almost divine status.

You should not, for example, step on a coin or a note.

These have images of the  King and steping on them will be an act of disrespect that will, most likely, provoke a unpleasent reaction from the locals;

Alcohol c

onsumption and  purchase  are also subject to different rules.

You should not drink in temples nor drink at certain times;

T

urning the base of the foot to religious figures or persons is considered an act of disrespect;

You should always walk with a document of identification, do not throw trash to the ground and avoid any situation that involves drugs.

The laws in Thailand are distinct and can be very harsh in some cases;

You should go to the traveler's office to check if you need any vacine before your trip, and once there, never consume tap water.
We suggest you to do the best travel insurance, developed for adventure and backpacking trips. Click here to check the World Nomads travel insurance.
[currency_bcc w="280" h="280" s="78c124" fc="FFFFFF" f="THB" t="EUR" type="custom"]
You can use this tool convert Thai bath to your currency.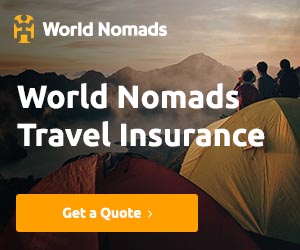 When is the best time to go to thailand?

 Thailand is a hot and humid country, having 3 seasons, hot, cold and monsoon.
Monsoons – From july to october. At this point you can have excellent beach days, with temperatures around 30 degrees. However the weather is unpredictable. On our second visit to Thailand, in September, we had 4 rainy days in 15 days of vacation. On rainy days we used to visit temples and other attractions. The two great advantages of choosing this season are the prices, at least half of what you will find in high season, and the few tourists, which is reflected in deserted beaches.
Cold season – From november to february, with the average temperature around 31 degrees, it is the best time to visit Thailand, except during december and january, when the amount of tourists is excessive. The rain will not bother you, but you will have to deal with more tourists and prices a bit inflated, compared to other seasons.
Hot season – From march to june the weather is dry and hot. At this time, in places like bangkok, temperatures run through 35 degrees, with 75% humidity. This is a good time for those who are just looking for a beach. We do not recommend for anyone who wants a more cultural approach as well.
Where to eat in thailand

Street Food is generally the best option, you'll find everywhere and it's very popular, it has a lot of demand and the food is always fresh. You can eat a pad thai or fried rice for 50 baths. On the street you will also find fruit and fresh juices.
"There are many advices regarding eating salads and having drinks with ice, because of the water used to prepare it. I must tell you that at the begining i followed thoose advices of not having them but, eventually, for convinience i started ignoring them and  no harm came to me. Its up to You."
There's plenty of them in Thailand, from local cousine to international food. But, for sure, the price will be at least double the price of street food, with dishes from 100 Bath.
7 eleven is always a solution, they're all over the place and have everything you need to prepare a good sandwich or grab a chang.

Accommodation in Thailand

Airports: The most convenient airports for travelers are Bangkok, Chiang Mai, Krabi, Phuket and Koh Samui. Among them you can travel the country, in low cost flights, in a very economic way.

Domestic Flights: For example, a flight between Phuket (south) and Chiang Mai (North) costs approximately 1500 bath;

between Bangkok and Chiag Mai, approximately 800 bath;

between Bangkok and Phuket, approximately 700 bath.
To check flights and rates click here.
Sleeping Train: For example, a train ticket from Bangkok to Chiang Mai, in the far north of Thailand, can cost between 300 bath and 1200 bath if you want to have your bed. Excelent option to save time and money in accomodation.

This trip takes approximately 13 hours.
To check train schedules and rates, click here.
From Bangkok to the border with Cambodia: approximately 250 bath, on a journey that may take 4 or 5 hours;

From Bangkok to Krabi: between 350 bath and 900 bath depending on the class of bus. The trip may take between 12 and 15 hours;

Between Chiang Mai and Bangkok: between 400 bath and 800 bath, depending on the class of the bus.

The trip may take between 10 and 12 hours;
To check bus schedules and rates, click here.
In any area of ​​Thailand you will find scooter rental stands, with the average price around 200 Bath.

We advise, however, as this could be missing in any article on Thailand travel tips, that you do not rent a scooter if you do not have travel insurance, as accidents are frequent due to the chaotic traffic you will encounter in Thailand.
Visa
The Visa can be requested on arrival in the country, either by air or by land.

      Documents needed:
     Passport valid for more than 6 months;

     Visa form completed, usually delivered to us during the flight, or may be requested at the border post;

     A recent photograph (4x6cm);

     Return ticket;

     They can ask for proof of financial means, approximately 20,000 Bath / person but in the two times we visited Thailand (2011 and 2017) it was never required.
    Fee and duration:
Fee: About 935 Bath (25 €);
Validity: If you arrive by plane you will be granted a visa of 30 or 60 days, depending on the agreement that your country has with Thailand.Note: These requirements and conditions may change, so we recommend that you consult the official institutions( http://www.thaiembassy.com/thailand/thailand-tourist-visa.php ).
What do i need to take to Thailand
Beyond the basics there are things we should bring:
A pair of comfortable slippers and sneakers;

A quick drying towel, since the humidity of the country can make the drying take a lot more time;

Insect repellent;

Padlock for your backpack;

Imodium or any other medicine for diarrhea and an anti-inflammatory;

Sunscreen and sunglasses;

A pen drive with all your important documents scanned. Remember to take your travel insurance documents.
Preparing your trip with our affiliate programs is a way to support our project and help it continue to grow. Booking through these programs, whether it's booking a hotel through Booking, World Nomads insurance, booking a flight, etc., means Backpackers Bay gets a commission, without you paying more for the service you contracted.
The affiliate programs we have selected and referred to below, or in our articles, are credible agents that we use in preparing our own travels and which we believe are among the best options in the travel market.
We hope, with our tips and referrals, to help each reader get even better holidays.
Book your flight with
Edreams
or
Rumbo
. Book your hotel with
Booking
or
Edreams
Get your travel insurance with
World Nomads
. Rent your car with
Europcar.
Find the best tours, anywhere in the world, with
Getyourguide
.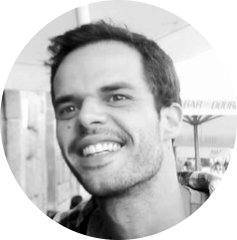 Nasci em 1982, cresci no Alentejo e, depois de 7 anos a viver em Coimbra, acabei por me estabelecer no Porto, onde vivo desde 2007.
Sou formado em filosofia mas, mais recentemente, estudei marketing digital. O que aprendi neste trajeto, aliado à paixão por viajar e pela partilha de experiências, motivou a criação e está na génese da Backpackers Bay. Um espaço onde vou partilhando as minhas experiências, algumas sugestões e dicas. Com o avançar do tempo espero conseguir cobrir todos os destinos que fui visitando, como a Tailândia, a Índia, o Cambodja, a Indonésia, a Tunísia, Marrocos, Espanha, França, Inglaterra, Suiça, Alemanha, Eslovénia, Grécia, Roménia, Bulgária, Turquia, entre outros, assim como aqueles que espero visitar no futuro.
Para além das viagens, sou um apaixonado por slackline. Aproveito para vos deixar um convite/desafio para conhecerem o meu outro blog: o All About Slackline e, quem sabe, para experimentarem a modalidade.
Boa Viagem…