To receive new tips and hints on travel destinations, subscribe our newsletter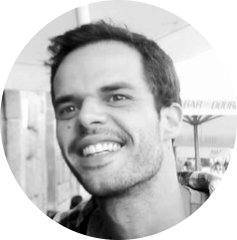 Nasci em 1982, cresci no Alentejo e, depois de 7 anos a viver em Coimbra, acabei por me estabelecer no Porto, onde vivo desde 2007.
Sou formado em filosofia mas, mais recentemente, estudei marketing digital. O que aprendi neste trajeto, aliado à paixão por viajar e pela partilha de experiências, motivou a criação e está na génese da Backpackers Bay. Um espaço onde vou partilhando as minhas experiências, algumas sugestões e dicas. Com o avançar do tempo espero conseguir cobrir todos os destinos que fui visitando, como a Tailândia, a Índia, o Cambodja, a Indonésia, a Tunísia, Marrocos, Espanha, França, Inglaterra, Suiça, Alemanha, Eslovénia, Grécia, Roménia, Bulgária, Turquia, entre outros, assim como aqueles que espero visitar no futuro.
Para além das viagens, sou um apaixonado por slackline. Aproveito para vos deixar um convite/desafio para conhecerem o meu outro blog: o All About Slackline e, quem sabe, para experimentarem a modalidade.
Boa Viagem…