Shri Kashi Mandir, also known as Birla temple, is one of Varanasi's main attractions. The temple was built in 1965 by Raja Birla, a large Indian industrialist. The temple came to be recognized by the name of the man who was in its origin.
The Birla Temple is part of the Varanasi University Campus (BHU) and entry is permitted for any type of person, regardless of caste.
This shrine stands out for its marble construction and the tallest tower of all Indian temples. Dedicated to Shiva, this temple is one of Varanasi's most visited sites, both by believers and tourists.
In addition, inside, where photography is not allowed, we can find a setting that makes it a peculiar place. On the ground floor, the temple includes a small altar with the figure of a snake. This statue, with a phallic symbolism, is an object of worship before which women ask and pray for the virility of their husbands or lovers. On the way out we can still find the statue of a cow, to which the believers go to secrete, in the ears, wishes and prayers.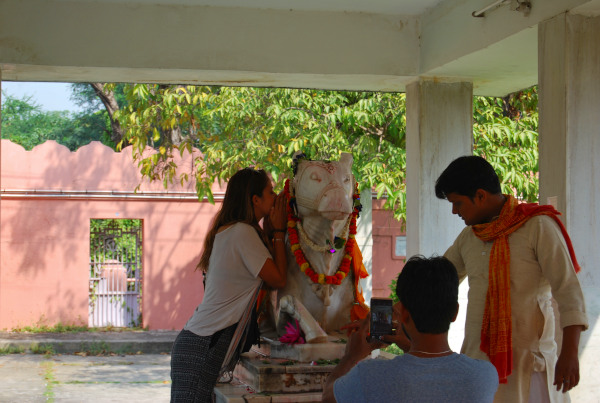 Shri Kashi Mandir entrance fee
A entrada no Birla Temple é gratuita.
Timmings
The temple can be visited between 4 am and noon and between 1 pm and 7 pm.
Location of Birla Temple and how to get there
Birla temple is located on Varanasi University Campus (BHU), 7 kms from Cantt. Railway Station
If we choose to go by taxi, starting from the Varanasi Ghats (Assi Ghat), it is 5 kms away and the trip takes about 10 minutes. As for the price, we can expect an approximate cost of 150 rupees ($2,10 / 1,9 €).
Preparing your trip with our affiliate programs is a way to support our project and help it continue to grow. Booking through these programs, whether it's booking a hotel through Booking, World Nomads insurance, booking a flight, etc., means Backpackers Bay gets a commission, without you paying more for the service you contracted.
The affiliate programs we have selected and referred to below, or in our articles, are credible agents that we use in preparing our own travels and which we believe are among the best options in the travel market.
We hope, with our tips and referrals, to help each reader get even better holidays.
Book your flight with
Edreams
or
Rumbo
. Book your hotel with
Booking
or
Edreams
Get your travel insurance with
World Nomads
. Rent your car with
Europcar.
Find the best tours, anywhere in the world, with
Getyourguide
.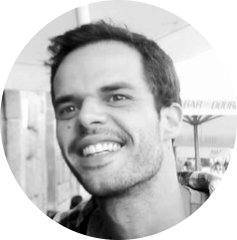 Nasci em 1982, cresci no Alentejo e, depois de 7 anos a viver em Coimbra, acabei por me estabelecer no Porto, onde vivo desde 2007.
Sou formado em filosofia mas, mais recentemente, estudei marketing digital. O que aprendi neste trajeto, aliado à paixão por viajar e pela partilha de experiências, motivou a criação e está na génese da Backpackers Bay. Um espaço onde vou partilhando as minhas experiências, algumas sugestões e dicas. Com o avançar do tempo espero conseguir cobrir todos os destinos que fui visitando, como a Tailândia, a Índia, o Cambodja, a Indonésia, a Tunísia, Marrocos, Espanha, França, Inglaterra, Suiça, Alemanha, Eslovénia, Grécia, Roménia, Bulgária, Turquia, entre outros, assim como aqueles que espero visitar no futuro.
Para além das viagens, sou um apaixonado por slackline. Aproveito para vos deixar um convite/desafio para conhecerem o meu outro blog: o All About Slackline e, quem sabe, para experimentarem a modalidade.
Boa Viagem…